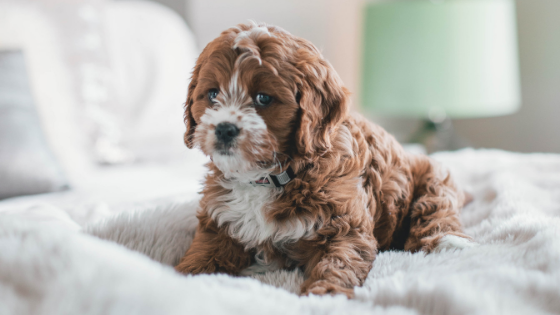 Dogs who are extremely nervous in the waiting room of the vet can be disruptive for both you and the people around you. In the worst case scenario, pets can cause injuries or property damage to the facility — whether intentional or not. Your dog's personality and reactions are partially dictated by circumstances outside your control, but there are ways that you can prepare your dog for a trip.
Consistency and Rewards
When your dog is well-trained, it doesn't just mean they can beg for a treat or sit when they're in the living room or kitchen. A truly well-trained dog understands their boundaries in all situations and will respond accordingly. Getting your dog into a routine, even in intense situations, is pivotal to how they react when they see the vet.
This takes constant, repeated exposure to different stressors. Thankfully, you can do this at home, on walks, or in the backyard. Stick with your general training schedule and make sure you're giving them rewards they really want. Whether that's hot dogs or belly rubs, it's the key to keeping them motivated.
Play Pretend
Sometimes your dog goes a little nutty at the vet because they're not used to being in compromising situations. If you pretend to be a vet a couple of times before you go, it can make the trip much easier for both of you. Look inside your dog's ears, rub your hands along their body and look for bald patches.
If you feel comfortable, you can even look inside your dog's mouth (as gently as you possibly can). This tip may make you more comfortable when taking your dog to the vet and can even help you find problems to present to the vet. We'd also recommend taking your dog to a few fun places in your car so they don't always see your vehicle as a source of doom.
Northridge, CA apartments are undoubtedly more fun when you have your best friend with you. Candlewood North understands the bond you share, which is why we welcome both you and your furry companion. Give us a call today if you want to know more about our pet policy, or if you want to schedule a tour.