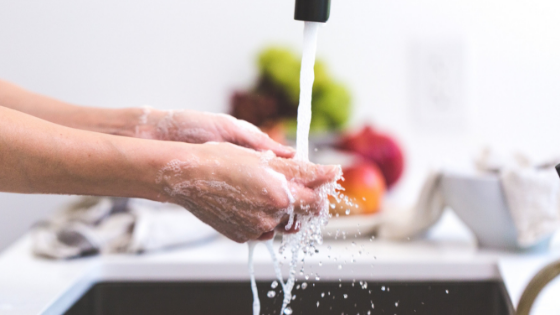 It's natural that you'd want to keep the kitchen in your Northridge apartments sparkling clean. You probably take special care to clean the countertops, the refrigerator, oven and range. But did you know that your automatic dishwasher also needs to be cleaned? Yes, even though the dishwasher is always cleaning your dishes, it too needs to be sterilized and cleaned every now and then. So now that spring cleaning fever has struck, here's how to deep clean your automatic dishwasher.
Run a Cycle
If you have dirty dishes in the dishwasher, go ahead and run that cycle. This will ensure that you're starting with as clean a dishwasher as possible.
Remove Everything
Next, take all the racks out of the dishwasher, including the silverware rack. If you aren't sure how to remove a rack, refer to the owner's manual.
Examine the Drain
Wearing kitchen gloves, examine the drain area. Remove any food debris that may have become lodged there. Chunks of food debris can clog the drain. Be careful, because there could also be small bits of broken glass, pieces of gravel or shards from bones or shells.
Wipe Down the Sides
Next, use a clean kitchen sponge or cloth to wipe down the sides, top and bottom of the inside of the dishwasher. You can do this with just warm water. Again, this is to remove any small pieces of dried food debris that may be clinging to the walls of the automatic dishwasher.
Run a Cycle With Vinegar
Put the top rack back in. Fill a small bowl with ordinary white household vinegar. Place the bowl in the top rack and run a cycle. The vinegar will sanitize the dishwasher.
Run a Cycle With Baking Soda
Finally, when the vinegar cycle is done, you'll want to run a cycle with baking soda. Just fill the soap dispenser with baking soda and run the machine. The baking soda will deodorize the dishwasher, getting rid of any residual vinegar odor. You can now replace all the racks in the dishwasher.
That's it! Now your automatic dishwasher is spic and span and ready to be used over and over again! For more information about available apartments in Northridge, please contact us today!