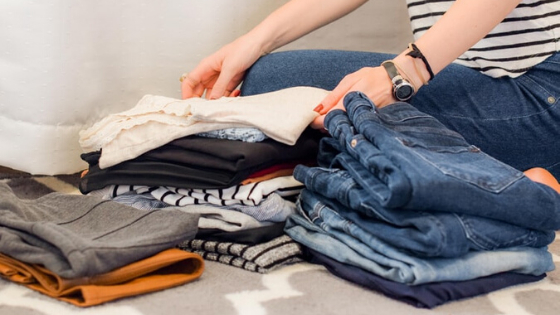 While most people think that the spring season is the ideal time for decluttering, the shift from summer to fall and on into winter is also a great time to make space in your apartment. Whether you're looking to downsize your closets, or you simply feel like a good refresh before the holidays are in full swing, this is a great time to declutter your apartment in Northridge. Keep reading to check out a few of our top fall decluttering tips.
Practical Fall Decluttering Tips
Donate Unloved Clothing

Can you go through your closet and pull out multiple pieces that didn't get any love this summer? If so, it may be time to donate them to someone that can get better use out of them. You can give them to a friend or family member, or simply gather them up along with other items in your home for a charity shop donation. Either way, you'll make room in your closet for your fall/winter wardrobe and help someone who'll likely get more use out of your unloved items.

Clear Out Houseplants

You were probably busy this summer enjoying the beautiful weather and hanging with friends. So, it's no wonder that a few of your houseplants didn't fair through the season very well. If any of them are too far gone, now is the ideal time to lay them to rest and clear space for your more festive fall decor.

Recycle

Are you of those people who like to hang onto Amazon boxes and magazines "just in case" you can use them later? If these kinds of items are taking up space in your apartment, it's time to declutter and send them to be recycled. Even if your cat loves to play in your old boxes, it's time to say your goodbyes and maybe make some room for a new cat perch instead!
Make Room for a Fresh Start this Autumn
Interested in more great apartment living tips? Visit the Candlewood North blog today and be sure to check out the available floor plans at our pet-friendly apartments in Northridge, CA.