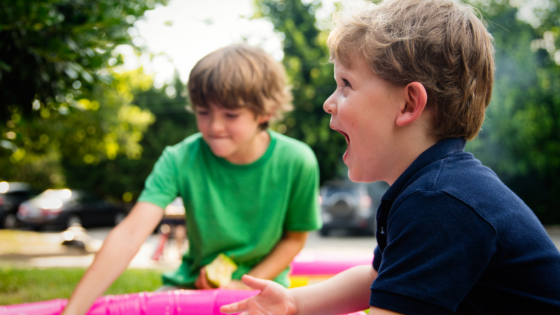 Children can lose up to two months of reading and math skills during the summer, according to the National Summer Learning Association. Fortunately, parents can prevent learning loss with carefully planned activities. Community residents also can band together to create summer learning experiences.
Encourage Reading and Writing
One way to prevent loss of verbal skills is to keep your kids reading and writing. Public libraries often have summer reading programs that provide prizes. Find reading materials that speak to your child's passion and don't be overly concerned about the medium. Joke books, comic books, sports statistics, menus, game instructions, magazines and even song lyrics all help to keep these skills sharp, according to Parents magazine.
If traveling, encourage your kids to send postcards to friends and relatives. Buy an attractive notebook to encourage them to keep a summer journal or trip journal, according to TeachHub.
Activities
Everyday Learning
Many activities that families typically do together during the summertime can easily be turned into learning opportunities. For example, after a movie, discuss its themes; such as kindness, respect, and dignity. Talk through choices the characters made and how they led to the outcome. Expand family vacation trips to include interactive learning opportunities such as war re-enactments, battlefields, factory tours, and ethnic festivals, says Parents magazine. Instead of playing only the board games you have, encourage your children to invent their own around something they are passionate about, including researching the topic and writing their own rules.
Strategic Experiences
To help children use their skills, parents can strategically plan new activities. One example is geocaching, which improves math, science and social studies skills, according to TeachHub. In geocaching, participants hide weatherproof containers in public places and post clues online. Finding the containers requires the use of GPS or another navigational device. Another idea is to buy a bird feeder and a field guide and try to identify as many different types of birds as possible.
Involve the Community
Many of these ideas also work well when done as a community, either a city apartments community, in or a school district. Call our office today to find out more about local schools.