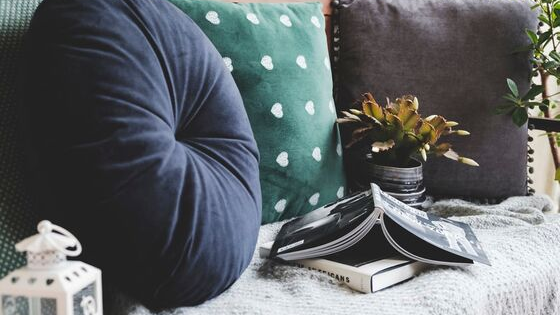 If you are looking to redecorate your apartment and breathe new style into your space, then one big item that cannot be forgotten is your couch. An old couch might be the most comfortable piece of furniture in your Northridge, CA apartment, but it is often the plainest. The following are a few tips on how to easily update your couch without expensive and timely reupholstery and give your living room a stylish and refreshed look.
Add Some Throw Pillows
Effective throw pillows are about more than just throwing together a bunch of pillows on your couch. It's all about layering. Start with three to five large neutral-toned pillows that match your couch's base tone. Then shop around for five to seven accent pillows to add as the final layers. These accent pillows should be different sizes and feature various shapes, colors, and patterns to give the couch an extra pop.
Take Off The Fabric Skirt
Furniture has trends just like clothes, and currently, the trend with couches is to have them show some leg. So if you have an older model that has a fabric skirt or similar piece of fabric that was designed to hide the legs of a couch (which was once fashionable), then now is the time to lose it. If you can't remove the skirt with tearing your couch, use a staple gun to secure it to the bottom of the couch.
Wrap Things Up
Using some bright and colorful fabrics, you can test out different looks on your couch by wrapping each cushion with a large piece of fabric. Or you can opt for a throw or quilt that decorates the couch by day and offers a comfortable blanket at night. The key to adding a quilt or throw is to choose colors that are the opposite of the color of your couch. Contrast is king here.
For a more intensive update to your living space, maybe you should swap out your apartment keys altogether! Our Northridge, CA apartments are now accepting resident applications for our spacious and scenic apartments that include access to a long list of on-site amenities.