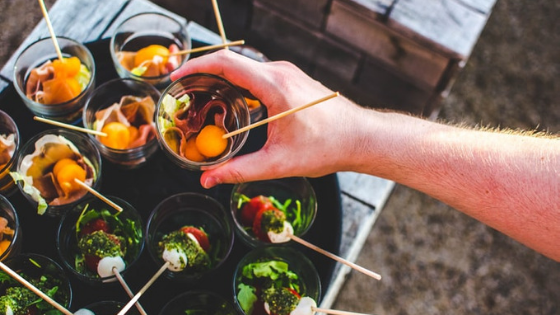 Fall is in the air around our Northridge, CA apartments, and many of our residents are starting to plan get-togethers in anticipation of cooler weather and food-friendly occasions. If you'll soon be hosting a soiree of your own, here are a few tips to help you get everything together:
1. Plan Ahead, But Not Too Far Ahead
When it comes to getting people together, there seems to be a sweet spot with regard to the timing of invitations. If you send invites out too far ahead of time, people will forget about your event. If you wait until the last minute, they'll already have plans. Shoot for a month to two weeks before your big event to give people proper notice.
2. Use Food-Serving Hacks
Instead of having a thousand different serving dishes on the table, look for ways to consolidate condiments and other food accessories into minimal storage options. For example, muffin tins make great condiment holders, and six-pack carriers can easily turn into utensil holders. Get creative with the stuff you already have in your home to eliminate excess dishes while still throwing an awesome get-together.
3. Parcel Out Products
It's completely OK to ask everyone to bring something. People who love to cook can contribute to the main dishes, while others might stop at the store for apps and desserts. Don't forget that you'll need napkins, utensils, chips, and condiments, too. You can also ask guests to bring alcohol. Make a list of the things you'll need, then ask your attendees to contribute. Keep track of respondents' contributions so you don't wind up with too many muffins but no entree items.
4. Put Your Food Where People Will Mingle
Food is a great icebreaker, as long as it's not back in the corner where nobody will see it. Put your food front and center so people are encouraged to interact with each other when they're getting their fill of chips and dips. You could also consider putting snack stations around the room so people are enticed to gravitate from one station to the next as they get to know each other.

Are you looking for a beautiful apartment in Northridge, CA? If so, you've come to the right place. Stop by Candlewood North so we can show you around!