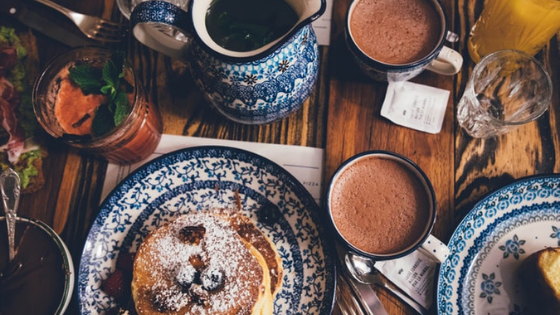 As the winter chill sets in, adult beverages may be needed to heat us up. That's why we hope our Candlewood North community members in Northridge, California, enjoy these hot drink ideas.
1. Spice Up Your Night With Hot Buttered Rum
The Harry Potter series floated the notion of butterbeer. Although one can only imagine what it tastes like, you won't need a degree from Hogwarts to fix this potion.
Gather These Ingredients
3 ½ ounces of room-temperature butter
2 tablespoons of cinnamon
2 tablespoons of brown sugar
1 teaspoon of nutmeg
Captain Morgan's Spiced Rum
Boiling water
Combine the butter, brown sugar, cinnamon and nutmeg together in a mixing bowl until it is a cream. Scoop a glob and place it in a bourbon glass. Pour in boiling water and mix thoroughly. Then add a shot of spiced rum and stir.
2. Chai-Infused Hot Toddy
The Hot Toddy is an old-school classic that may bring back some fond memories. This chai-infused hot beverage puts a contemporary spin on the iconic beverage you may enjoy.
Gather These Ingredients
4 cups of hot water
8 chai tea bags
½ cup of granulated sugar
2 cups of milk
½ teaspoon of vanilla extract
2 teaspoons of cinnamon
Captain Morgan's Spiced Rum
Bring the water to a boil and integrate the chai tea bags. Steep for up to 10 minutes, depending on how strong you want the chai flavor. Bring the milk to a mild boil and mix in the sugar, cinnamon, and vanilla. Remove the tea bags and combine the two hot mixtures together. Pour into mugs and add spiced rum to the strength you desire.
3. Easy-Make Hot Orange-Infused Cider
Hot cider is a welcome classic fall and winter beverage. This orange-twist on traditional recipes is as easy as pie to make. Well, easier than pie.
Gather These Ingredients
2 liters of quality apple cider
1 ripe orange (sliced)
American whiskey (of choice)
1 teaspoon of nutmeg
2 cinnamon sticks
1 tablespoon of vanilla extract
4 tablespoons of granulated sugar
Warm the cider over low heat on the stove. Once warm, add the orange slices, sugar, nutmeg, cinnamon, and vanilla. Use a ladle to scoop the hot cider into a mug and add whiskey to the desired amount.
We hope our Candlewood North residents find these hot beverage recipes useful. If you or a friend would like more information about our Northridge apartments, call us today.